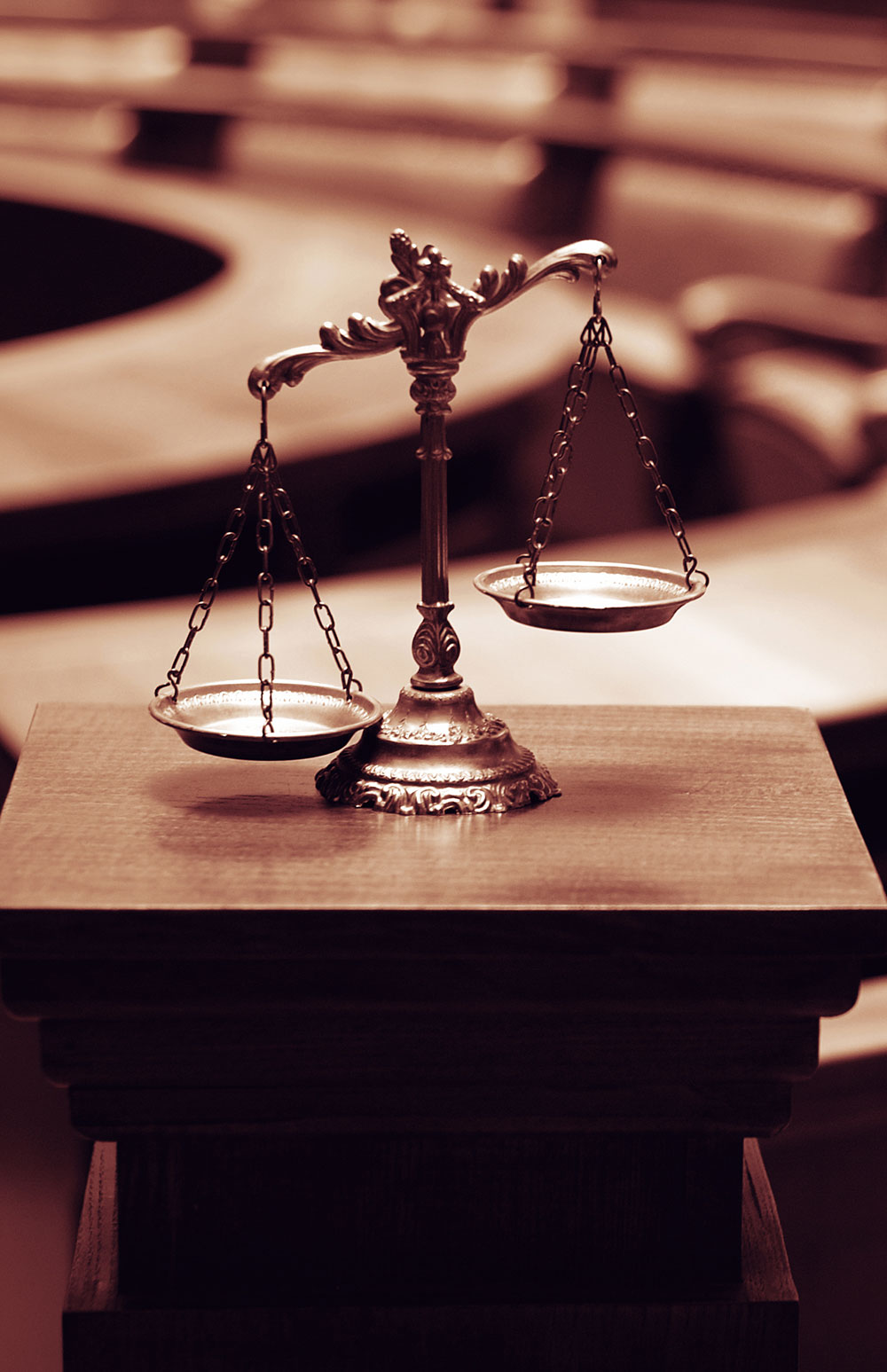 If you or a loved one is under investigation or charged with a crime or victim of a crime, you need an experienced criminal attorney. Beyond experience, our firm, if necessary brings a strong team comprised of experts and associate attorneys. More importantly, you will receive the quality representation and respect that you deserve during this difficult time. The contribution of our office in criminal cases shall include, among others, legal support of our clients in all steps of criminal procedure, drawing up complaints – indictments, memorandum, thorough preparation of criminal cases and representation in criminal courts.
The level of difficulty of the cases we have dealt and their variety, ranging from simple misdemeanours to important felonies along with our profound knowledge of the subject, enable us to handle every criminal case we are called to face. We have taken on some of the most important high profile cases that have concerned public either as attorneys appointed by the civil claimant either as defence attorneys. We have been involved also as attorneys in European Arrest Warrant (EAW) proceedings.
Experience and indicative cases:
Representing the mother of a British teenager who was stabbed to death while on a Greek holiday in Malia during criminal procedures and Court Hearings
Representing the family of a British student who went missing while on holiday in Malia and his 

remains were found years later in a well

 in close cooperation with the British Police.
Representing a British man who is accused as responsible of intentionally expose to danger a British man who was found drawned in a swimming pool after a hotel pool party in Malia.
Representing the mother of a British young man who was seriously injured in a pedestrian road accident and subsequent died due to health complications during criminal procedures and Court Hearings against the defendant driver charged with manslaughter
Consultancy to an Irish family whose daughter was drawned in a swimming pool in a hotel in Stalis, Crete, regarding the criminal procedures against the hotel owner accused of manslaughter due to the breach of the hotel health and safety regulations
Representing the Greek family of a painting worker who received a deadly electric shock while he was working on the top of a construction roof against the building owner and the civil engineer accused of manslaughter during criminal procedures and Court Hearings
Representing a British woman victim of a rape while on holiday in Hersonissos Crete
Representing in several cases British men accused of Driving Under the Influence (DUI)
Representing  in several cases British men accused of  illegal drug possession
 Legal consultancy to the sons of a British lady who disappeared without a trace from the island of Crete where she was living until her body was found a few days later near in harbour in Heraklion

 but how she died has never been ascertained

Representing a British man accused of grevious bodily harm during a brawl in Malia
Representing a Bulgarian man who was falsely accused of robbery and afterwards acquitted
Representing a car trading Greek company based on Crete against its employer accused of embezzlement
Representing a Greek public servant falsely accused of fraudulent certificate issuance to a foreigner and afterwards acquitted
Preparation of a statement that was submitted and used by the CPS (Crown Prosecution Service) before the Westminster Magistrates' Court during an extradition hearing in which the requested person has been convicted in Greece for intentional homicide explaining the summons procedure in accordance with the Greek Criminal Procedure Code
Representation during the criminal procedures of two Greek Entrepreneurs against the buyer of their shares on a Greek football team accused of bounced cheques
Representation of a Greek Entrepreneur, owner of a renting company, who was falsely accused of forgery and afterwards acquitted
Representation of two Belgian citizens who were arrested due to a Greek European Arrest Warrant (EAW) after an in absentia false conviction for drug smuggling
Representation of Norwegean who was falsely accused and convicted as an accomplice in an abduction of a minor
Representation during criminal procedures of a Russian citizen who was arrested in United States due to a Greek Arrest Warrant and a European Arrest Warrant (EAW) for the felony act of property's legalization from illegal activity per complicity in close cooperation with a law firm based on New York
Representig through criminal proceedings a British citizen who was falsely accused of rape in the island of Santorini
Representation of a Belgian citizen who has been arrested in Spain due to a Greek European Arrest Warrant (EAW) after an in absentia false conviction for drug smuggling
Consultancy regarding criminal proceedings to a Dutch lady who has been attacked in Xersonisos, Crete, in close cooperation with a Dutch based law firm
Representing two Dutch citizens who had an almost fatal accident in the Loutra Chalkidiki Thermal Spa against the owners of the facilities
Representing an English lady whose partner died in a hospital in Agios Nikolaos, Crete in a case that refers to Hospital Management and after care of the deceased
Representing an English citizen who resides in Crete to retrieve the price he paid for a car he bought from a Heraklion of Crete based car dealer company but was never delivered
Consultancy to an English lady whose son was found dead in an apartment in Athens during police enquiry procedures to determine the cause of his death
Representing before Greek Penal Courts a Dutch citizen who was attached and injured by four of his compatriots  after a brawl that broke out in the popular resort of Hersonissos on the island of Crete
Representing before Greek Penal Courts a Morrocan citizen who was falsely accused with violation of domestic violence provisions against her partner
Representing before Penal Courts a Canadian citizen who during his vacation in Heraklion of Crete was falsely accused with

disobedience to the instructions of local police officers

Consultancy to a Japanese citizen who was convicted for shop -lifitng in a EU country regarding the EAW proceeding and his safe entrance to Greece

Representing a Polish citizen who was convicted by a Greek Penal Court based in Heraklion of Crete in absentia during procedures of a late appeal against his conviction as he was never informed about his prosecution in Greece. The late appeal has been accepted.

Representing before the Prosecutor and Judge of Rethimno two British young adults falsely accused with jointed sexual abuse of an incompetent to consent person (due to consumption of alcohol) and jointed unlawfully capture on material of a non-public act of another without the latter's consent. The defendants were realeased on bail awaiting their trial.